Small Animal Veterinarians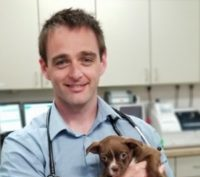 Dr. Brad Stirling grew up in the San Francisco Bay Area. He attended Vanderbilt University in Nashville, TN where he earned is Bachelors in Neuroscience. He then attended Georgetown University in Washington, D.C. to earn his Masters in Anatomy and Physiology. He graduated from Washington State University College of Veterinary Medicine in May 2020 and began working at Kulshan Veterinary Hospital shortly thereafter. His special interests include preventative medicine, nutrition, internal medicine, and surgery.
He met his wife Sarah as an undergraduate at Vanderbilt. She is from Lynden and works as a Registered Nurse. They have a daughter named Sienna, a dog named Callie, and a cat named Moe. They enjoy walking, hiking, camping, reading, video games, and watching the Mariners and Seahawks with friends and family.
Dr. Dylan Spargo grew up in Alaska. He attended Seattle Pacific University, where he earned his Bachelor of Science in Biology in 2014. During veterinary college he studied in both Alaska and Colorado, graduating from Colorado State University in 2021. His special interests include dentistry, dermatology, and wound care.
Dr. Spargo lives in Lynden with his wife Jenna, their dog Willow, and their cat Mochi. In his free time he enjoys cycling, canoeing, and painting.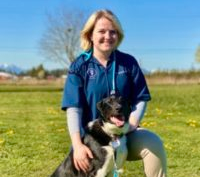 Doctor Isadora O'Brien grew up in the small town of Marblemount, WA. She graduated with a B.S. in Biology from Western Washington University in 2013 and started Veterinary school at Washington State University later that year. She completed her DVM from WSU in 2017. She worked for 3 years at a practice in Skagit county before joining the Kushan team in the summer of 2020. Doctor O'Brien works primarily with dogs and cats along with the occasional rat or rabbit. She enjoys the variety that veterinary medicine brings including internal medicine, soft tissue surgery as well as preventative and palliative care.
Dr. O'Brien lives in Bellingham with her fiancé Nate, a rowdy collie mix named Crowley, and their two cats Captain and Mister Bud. She enjoys backpacking, scuba diving, travel and curling up with a good book.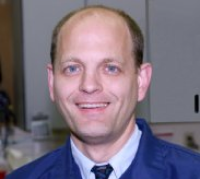 Dr. Erickson was born and raised in Ferndale. While growing up on a dairy farm and working with the animals, he decided that he wanted to become a veterinarian. He received his veterinary degree from Washington State University in 1990 and shortly thereafter started working at Kulshan.
Initially, Dr. Erickson practiced both large and small animal medicine. His love for surgery, however, led him to his current position which is primarily practicing small animal medicine with a special interest in anything surgical; particularly orthopedic (bone) surgery. His orthopedic endeavors include fracture repair and performing Tibial Tuberocity Advancements (TTA) to help dogs with cranial cruciate ligament injuries. He also serves as managing partner for Kulshan.
When he is not fixing pets, Kevin enjoys reading and spending time with his family; wife Robin (aka Dr. Eggenberger) and their three sons. He also spends time merging both his technical and creative sides on his computer and serves on the Ferndale School Board. Dr. Erickson also helps the family care for their two cats, Crystal & Brownie; a couple of pygmy goats, four ducks, two turkeys and several chickens.
Dr. Mandy Murdock grew up in Issaquah, WA. She graduated with a B.S. in Animal Science from Cornell University in 2012 and completed her DVM from Washington State University in 2017. She started out in equine medicine and then worked for 3 years at a mixed large and small animal practice in northern California. She joined the Kulshan team in the summer of 2021 and now works primarily with dogs and cats. She enjoys the variety that veterinary medicine brings including soft tissue surgery, internal medicine, and preventative care to help pets live long, healthy lives.
Dr. Murdock lives in Bellingham with her dog Chloe and an undisclosed number of rescued cats. She enjoys hiking, hockey, and good books shared with cuddly cats.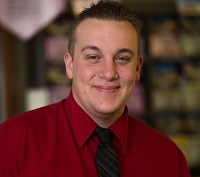 Dr. Paul Magrath was born and raised in Lynden, WA. He graduated from Washington State University in 2008 with a degree in Neuroscience. After completing his bachelor's degree he attended Washington State University College of Veterinary Medicine and graduated Phi Zeta in 2013. Prior to joining the team at Kulshan, Dr. Magrath worked for a small animal hospital in Federal Way, WA for 2 years. Dr. Magrath enjoys all aspects of small animal medicine, especially internal medicine, preventive care and neurology.
When not at work, Dr. Magrath enjoys watching sports (especially Seahawk and WSU football), cooking, golfing, and spending time with his family and friends. He also has two cats named Jasmine and Zoey.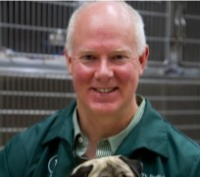 Dr. Stanfield was born in Montana and grew up on Whidbey Island. He earned both Bachelors and Masters Degrees in Animal Science prior to his DVM at Washington State University. He has been with Kulshan since 1987. He started his career at Kulshan doing both large and small animal for two years, at a time when general practice was still common. He rejoined the small animal team in 2006 after 17 years in large animal practice.
Perry enjoys general practice but has special interests in canine reproduction and general dentistry. He is a member of the Society for Theriogenology (reproduction), the American Veterinary Dental Society, AAHA and AVMA. He has a deep respect for the human-animal bond, and particularly enjoys watching children grow up with their family pets.
Perry lives in Lynden with his wife Megan. They enjoy watching movies, traveling, and boating in the San Juans and Vancouver Island with their two German Shepherds Nike and Zeus.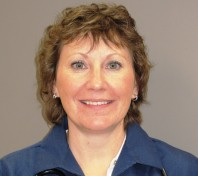 Dr. Eggenberger originally hails from Colorado but moved to Washington as a young girl and grew up in Friday Harbor. After graduating from Washington State University in 1991, she joined the small animal team at Kulshan. In addition to caring for dogs and cats, she also enjoys caring and treating the many types of poultry that come into the clinic.
Robin, who is married to Dr. Erickson, has started to play the banjo, enjoys many types of music, camping, fishing and hunting. She enjoys family time with their 3 sons (when they are home from college). She has a fond interest in poultry and enjoys her numerous bantam chickens, turkeys and ducks.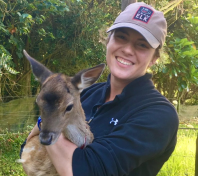 Dr. Shelby Gadsby grew up in Ridgefield, Washington. She competed for the track and field team at the University of Washington and graduated with her Bachelor's degree in Physiology in 2014. She then attended the University of Melbourne in Australia for her Doctor of Veterinary Medicine degree, graduating in 2018. Dr. Gadsby works with all species and has a strong interest in exotics, wildlife, and zoological medicine as well as small animal surgery and dentistry.
Dr. Gadsby lives in Everson with her husband, 3 cats, and 3 dogs. In her spare time, she enjoys running with her dogs, hiking, camping, and reading.
Large Animal Veterinarians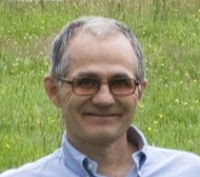 Dr. Sauter is a Minnesota native that has moved out west. He graduated from the University of Minnesota in 1987. Following graduation he did an internship at Rood & Riddle Equine Hospital in Lexington, Kentucky. After this internship, he continued to work exclusively with horses for another five years in Kentucky before joining Kulshan Veterinary Hospital. He is a member of the AAEP, AVMA and the WSVMA.
Outside of veterinary medicine, David and his wife Kim enjoy hiking, photography and spoiling his two daughters, Francis and Grace. They share their farm with 5 horses, 3 ducks and about a dozen chickens.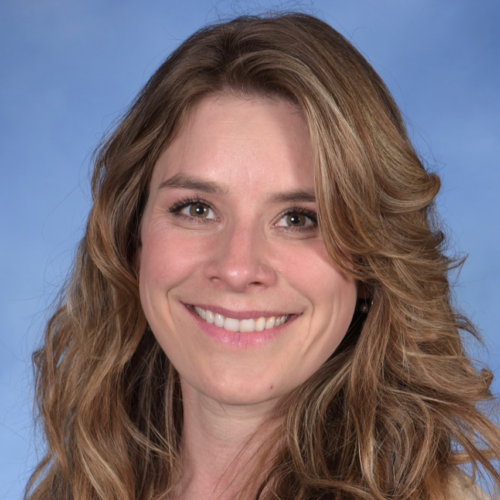 Please welcome Dr. Niko Baron, our newest addition to Kulshan Veterinary Hospital! Dr. Niko is originally from Denmark. She first discovered her passion for animals while working on a dairy in Israel following high school, and further confirmed her passion while serving as a combat soldier in the K9 unit with her bomb sniffing dog, Kita. She decided to move stateside to begin her education at Cleveland State University in 2015. She obtained her undergraduate degree in biology in 2019. With her background in biology and passion for working with animals, she was set on her pursuit of veterinary medicine. She attended The Ohio State University College of Veterinary Medicine and graduated in May 2023.
During vet school, Dr. Niko decided she wanted to migrate further West and while spending two weeks with Kulshan Veterinary Hospital, she fell in love with Whatcom County. She loves all animals but especially enjoys working with cattle (both dairy and beef), goats, sheep, pigs and camelids. Her favorite part of her job is visiting with the farmers and ranchers while getting to help their animals produce and live healthier lives.
In Dr. Niko's free time, she enjoys the great outdoors, audiobooks, and lifting heavy weights at the gym. She also enjoys spending time with her mixed breed dog Dylan well as game nights with her friends and family.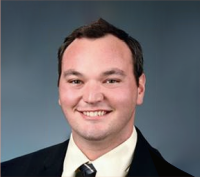 Dr. Jake Murphy has been with Kulshan since he graduated from the University of California, Davis Veterinary School in 2016. Dr. Murphy's interests are Dairy, Beef, Small Ruminant, Swine, and Equine medicine with special emphasis on reproduction, herd health, and working with clients to help build their knowledge base about their animals. Dr. Murphy loves the diversity of Whatcom county's animals and the opportunity to interact with all aspects of farm life. He thoroughly enjoys building a career and life here in the PNW. He is married to his wife, Katrina, who works as a Physician Assistant in Bellingham. Together they enjoy their time hiking, camping, cooking, and taking care of their Australian Shepherd named Cricket, two cats, and six chickens. Dr. Murphy looks forward to working with you and your animals while forming long lasting connections with his clients.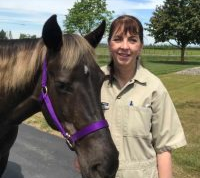 Dr. Holly Smith began her veterinary career as a prosecuting attorney. For 15 years, her job was to prosecute individuals who had broken the law; however, her dream of becoming a veterinarian was never far from her mind. As a result, she left law and returned to school to follow her true calling. After graduating from vet school, she worked for two years as an intern first at Mississippi State University then in Oklahoma, specializing in equine medicine and surgery. After her internship, she joined a mixed animal practice in Ontario, where she refined her large animal skills and enjoyed Canadian living for over 7 years.
Although Dr. Smith has focused on equine medicine, lameness, and dentistry, she enjoys all aspects of large animal medicine. She especially enjoys bovine and small ruminant medicine and surgery.
Her outside interests include snow skiing, water skiing, quilting and reading. She has also enjoyed the occasional game of pickleball. Her seven animals (3 dogs and 4 cats) also occupy much of her time and energy.